Gallery
I've posted in this gallery some of my landscape and wildlife photographs. If you are interested in seeing more please feel free to contact me. Check back here from time to time as the gallery will change.
Majestic eagle flying against the fog capped
mountains in the interior of BC.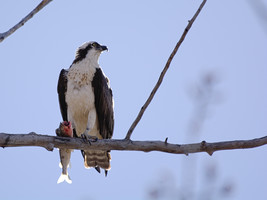 Osprey enjoying his meal
in downtown Calgary, Alberta.
Downtown Edmonton, looking west after sunset.
The North Saskatchewan River is in the forground.
Cinimmon colored Black Bear eating
berries on the side of the Alaska Highway.
Juvenile Bald Eagle hunting for fish
at Simpson Lake, Yukon.
Stunning landscape of the eastern rockies
at Grave Flats, Alberta.
Bison grazing on grasses beside the Alaska Highway
in northern BC.
Hooded Merganzer flying just above the
water in Calgary, Alberta.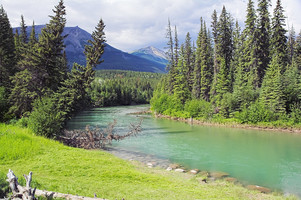 Maligne River flowing gracefully near the town of
Jasper, Alberta.
Looking south across the water of
Maligne Lake in Jasper National Park.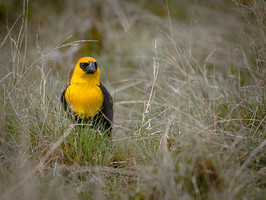 Yellow Headed Blackbird.